News and Dates

Please contact Sandra Schellack for individual advice.
Further information and important dates can be found on our facebook page.






Background to the programme
ERASMUS, the flagship EU education and training programme, enables 200,000 students each year to study and work abroad. It also promotes cooperation between universities across Europe. The programme supports not only students, but also university lecturers and professionals wishing to teach abroad, as well as university staff willing to develop their professional skills.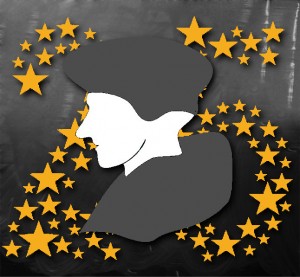 Many studies have shown that a stay abroad not only contributes to enriching the academic and vocational education of students, but also improves language learning and strengthens intercultural competences and self-confidence. Through their experience, students have developed a better sense of what it means to be a citizen of Europe. In addition, many employers appreciate a stay abroad that contributes to improving employability and career opportunities. The exchange of university staff has comparable beneficial effects, both for participants and for sending and host institutions.
A European success story
Hardly any other programme set up by the European Union has such a strong Europe-wide resonance as the ERASMUS programme. The vast majority of European universities participate in ERASMUS. Since its launch in 1987, more than 2.2 million students and 250,000 university teachers have already participated, as have other university staff since 1997 (this type of exchange was also extended in 2007). The annual budget is more than 450 million euros, more than 4,000 higher education institutions in 33 countries participate, and others are on the waiting list.
University Partnerships of the Institute of Geography
The Institute of Geography currently has agreements with 17 universities in 11 countries.
France
Dijon, Université de Bourgogne (BA, MA)
Montpellier, Université Montpellier, Paul Valéry (BA, MA, Doctoral Studies)
Italy
Rome, Sapienza Università di Roma (BA, MA)
Netherlands
Utrecht, Universiteit Utrecht (BA, MA)
Austria
Graz, Karl-Franzens-Universität Graz (BA, Master, Doctoral Studies)
Poland
Krakow, Uniwersytet Jagielloński, Instytut Geografii i Gospodarki Przestrzennej (BA, MA)
Portugal
Lisbon, Universidade de Lisboa, Instituto de Geografia e Ordenamento do Território (BA, MA)
Scotland (UK)
Dumfries, University of Glasgow, School of Interdisciplinary Studies (BA)
Aberdeen, University of Aberdeen (BA, MA, Doctoral Studies)
Sweden
Gothenburg, Göteborgs universitet (BA, MA)
Spain
Madrid, Universidad Autónoma de Madrid (BA)
Madrid, Universidad Complutense de Madrid (MA)
Valencia, Universitat de Valencia (BA)
Vigo, Universidad de Vigo, Facultade de Ciencias do Mar (BA, MA)
Czech Republic
Prague, Charles University Prague (BA, MA, Doctoral Studies)
Hungary
Budapest, Eötvös Loránd Tudományegyetem (ELTE) (BA, MA, Doctoral Studies)
Pécs, Pécsi Tudományegyetem (BA, MA, Doctoral Studies)